Cheap Calls to Nepal
Are you looking for a way to call friends and family in Nepal without spending a fortune on long distance charges?

We can assist! We offer affordable international calls, so you'll save money when you call family and friends who are living or working abroad.

Whether you're originally from Nepal and you're currently working or living abroad, or you're calling someone who recently moved to Bangladesh, our affordable international calling rates will help bridge the gap. Living far from home and apart from loved ones and friends can be stressful, but with our low calling charges to Nepal and dozens of other nations, you'll save money and you'll stay in touch.

If you're looking for an easy way to make affordable international calls to Nepal, look no further. We believe in providing our customers with options, so we'll provide you with a way to make cheap calls from your Smartphone or landline.
FreeVoipDeal now offers the best rates for all your calls to Nepal
FreeVoipDeal Rates
| Fix | Mobile | SMS |
| --- | --- | --- |
| 10 ct/min | ct/min | 3.7 ct |
€10 credit gives: 200 minutes 175+ minutes 280+ messages
No connection fees!
Our customers enjoy up to 98% savings, so you'll save money as you enjoy super low calling charges when you call friends an family in Bangladesh.

Simply compare our rates to those of Skype and convince yourself of the great savings FreeVoipDeal can offer:
Skype Rates*
| Fix | Mob | SMS |
| --- | --- | --- |
| 28.5 ct/min | 28.5 ct/min | 4.6 ct |
connection fee: 8.9 ct *as of July 3, 2013
Individuals who use our service to make cheap international calls to Nepal and other nations enjoy additional benefits such as:
- Versatility. Use our service to call Nepal any time of day, from anywhere using your landline or a Smartphone! The app is available for your Windows Phone, Symbian or Android smartphone, iPhone and BlackBerry. Installation takes seconds and you'll be ready to make cheap international calls within moments! You can also make PC-to-phone calls, in addition to sending international text messages.
- Great call quality. You already know there's a tremendous distance between you; the distance shouldn't be made apparent by your call quality! You'll enjoy crystal clear voice quality, just the same as you'd experience if you were calling across town.
- No catches. There's no catch, no fine print, no connection fees, no hidden fees and no fee hikes over time. We believe in transparency and honesty. So you can enjoy your international calls to family and friends, without having to worry about unexpected surprises when your bill arrives!
We understand that it's your relationships with family and friends that make life so joyful and worth living! So it's our mission to help you bridge the distance with cheap international call rates to Nepal and beyond.
How does it work?
After registering your new FreeVoipDeal account, or after logging in, if you already have a FreeVoipDeal account, simply buy some credit and start saving money: You can use your laptop/desktop computer, a Mac computer, your landline or any mobile device: iPhone, iPad, iPod, Android phone or tablet, Symbian/Nokia phone, Windows Phone or BlackBerry.
To dial your friends and family in Nepal, for example someone in Kathmandu, follow these simple instructions:
First, dial the Country Calling Code, in this case, the Nepalese code: 00977, second dial the Area Code For Kathmandu: 1, and then dial the Local Number of the person you're trial to call.
So, the phone number should look like this:
00977 1 + local number
If you're using the FreeVoipDeal Windows/Mac software, or if you're using a mobile app, such as MobileVOIP, make sure you have saved your contacts in international format (0097…).
About Nepal
Nepal is a small, land-locked nation, nestled between China and India. It's a small nation, of less than 150,000 square kilometers, home to more than 30 million Nepalese. The capital of Nepal is Kathmandu; it is also the nation's largest city.
Nepal is perhaps best known as the home of the world's tallest mountain, Mount Everest. Nepal is also well-known among Buddhists as the birth place of Lord Buddha.
This nation is known for its mystical feel; its religious temples and intense spiritual undertones; its unique people and brave sherpas, who brave the slopes of Everest in a near super-human way. Nepal is also known for its beautiful artwork, rich culture and thriving traditions. The phrase "Nepal is poor only in terms of economy," is a very fitting saying, as Nepal's riches are many and varied.
Desmond Doig, a Kathmandu native and author of the book, Renaissance Man, once wrote about the Nepalese culture, calling it "Rich enough to consume several lifetimes." In fact, travelers who venture into Nepal often return, as one visit is never enough.
Many travelers make their way to Nepal for one reason: to visit Mount Everest, known as Sagamartha in the native language of Nepali. About 4,000 climb a portion of the mountain each year; thousands more visit the Himalayas region to experience the raw, untouched beauty and majesty. In fact, Nepal is home to eight of ten of the world's tallest mountain peaks.
A single lifetime – much less a single visit – simply isn't enough to fully experience all of the rich beauty and culture that thrives in Nepal. Many regions are seemingly untouched by modern culture, making Nepal one of the few regions in the world where you can explore a truly foreign, one-of-a-kind, cultural experience.
Nepal is one of the few nations in the world that's akin to a living museum. In fact, according to some, Nepal's society, culture and lifestyle are believed to be the modern culture that's closest to the societies that are depicted in the works of William Shakespeare.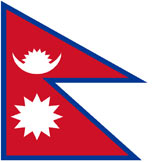 Satisfied Customers
Calling and texting friends and family in Nepal has never been easier or more affordable. Just read what some of our customers had to say:
I installed a lot of different calling Apps on my iPhone, but what's mostly annoying are the difficulties to get connected. My mother in law recommended me to use FreeVoipDeal because of its low tariffs. I can recommend FreeVoipDeal to anybody. The software is absolutely perfect!

- Bibek

After several trips to Nepal, I was looking for a good service to make affordable calls to Nepal. First Skype seemed to be a satisfying service, but their rates are amazingly high. A google search brought me to the FreeVoipDeal site which is now a perfect solution to save money on my calls to friends in Nepal. It really is a great how cheap the FreeVoipDeal service is.

– Daphne

During a stay in Nepal I had to find a inexpensive service to call home. Until today I did not know about a good alternative to Skype. I got more and more unhappy because with Skype because their rates are way too high and I have to be at home. With the FreeVoipDeal service I can finally make worldwide calls quickly and simple and I am happy that I have found this service.

– Roja
Area Codes Nepal:
| Area Name | Area Code |
| --- | --- |
| Hairawa | 71 |
| Bhaktapur | 1 |
| Biratnagar | 21 |
| Birgunj | 51 |
| Butwal | 71 |
| Chabahil | 1 |
| Dhangadhi | 91 |
| Janakpur | 41 |
| Kathmandu | 1 |
| Nepalgunj | 81 |
| Patan | 1 |
| Pokhara | 61 |
You can use FreeVoipDeal to call to any mobile network in Nepal, including:
Nepal Namaste / NT Mobile
Nepal Ncell
Nepal Sky/C-Phone
You can use FreeVoipDeal to call to any landline in Nepal, including these cities:
Kathmandu, Pokhara, Lalitpur, Biratnagar, Birganj, Dharan, Bharatpur, Janakpur, Dhangadhi, Butwal, Mahendranagar, Hetauda, Bhaktapur, Siddharthanagar, Triyuga, Nepalganj, Madhyapur, Thimi, Mechinagar, Gulariya, Tribuvannagar, Itahari, Leknath, Tikapur, Kirtipur, Ratnanagar, Kalaiya, Tulsipur, Kamalamai, Birendranagar, Damak, Rajbiraj, Kapilbastu, Byas, Lahan, Putalibazar, Prithivinarayan, Panauti, Gaur, Dipayal-Silgadhi, Inaruwa, Siraha, Ramgram, Jaleswar, Kalika, Tansen, Khadbari, Bhimeshwar, Dhankuta, Bidur, Waling, Narayan, Malangwa, Bhadrapur, Amaragadhi, Dashrathchand, Ilam, Banepa, Dhulikhel,